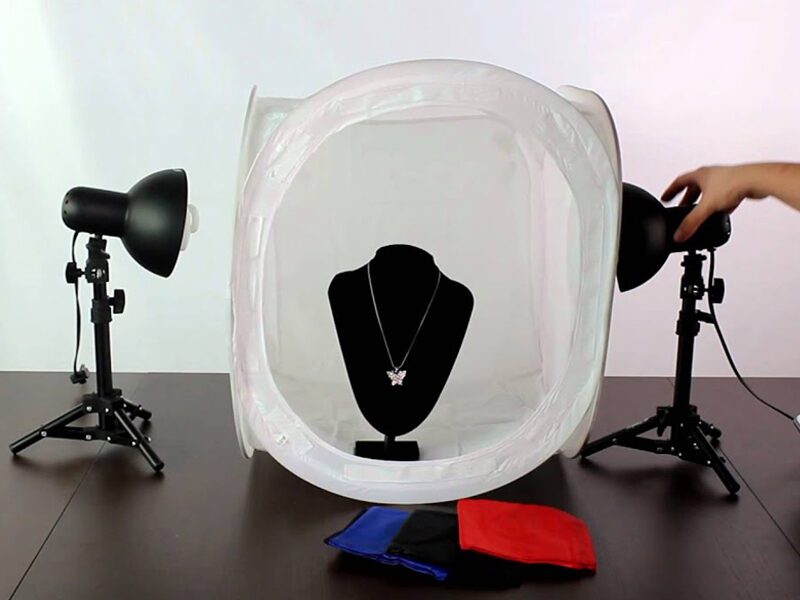 Do you know veracious images of your ecommerce products are the key to attracting and retaining customers? It is to enable the customers to gain all the information they need about your product so as to be able to make an informed and well intended purchase. Above all it makes your website appear more professional, consistent, and reputable.
Having been in the Photography and Photo Retouching Industry for a while now, I've learned one of the most complicated things to photograph is jewellery. Their shiny, smooth surfaces tend to cause chaotic reflections, the size of the jewellery means high magnification is essential and hence it is incredibly difficult to achieve sufficient depth of field. Moreover exposure range, color accuracy, flare from lens and dust are some additional factors that make photographing jewellery a tad demanding and laborious.
I have however come up with a list of things you can do to overcome these challenges; let's discuss how to avoid the 9 most common problems that jewelry product photographers face while shooting ecommerce jewelry and fashion accessory images.
1. Clean Your Products
While shooting jewelry products either on-figure models or on plain backgrounds make sure,that you clean the products before shooting. Dirt or prints invisible to human eyes are captured by the camera and show up when we send our images for retouching to Photoshop editors. Carry cotton gloves and wipe down your jewelry to prevent reshoots and wastage of time.
2. Cluttered Background
The best way to keep your images simple and clean is to photograph your products against a white background. There's a reason Amazon, eBay, Rakuten, and most marketplaces need or suggest a white or neutral background. It's quite evident white or light-weight grey background helps to avoid distractions from the ecommerce product image and keeps the emphasis on it for longer as customers browse through the online product listing or catalog.
3. Unnecessary Propping
Unnecessary propping creates a distraction from the product photo and spoils the sophisticated & professional look. With jewelry photography in most cases we don't necessarily need mannequins, on-figure models, or any fashion accessory props. The best way to shoot is laying the jewellery flat over a white background rather than hanging or placing it on a stand.
4. Keep it Consistent
Consistency is integral in jewelry product photography because when your images change too often in correlation to your other online product photos, the lack of consistency creates instability in the web product listing. Develop a collection of pointers for your jewelry photography and follow them to ensure consistency in images. Further document everything that's being executed, to avoid cropping and sizing each photo differently. Documenting things like camera settings, lighting or background colors will ensure that each image is shot the same way and editing in Photoshop is easier for the photo retouchers.
5. Indigent Preparation
Another crucial thing is to examine and repair imperfections from your product. Sometimes jewelry comes with missing stones or gems and later fixing these flaws in Photoshop is very time-consuming and complex.
6. Detailed Shots From all Angles
Needless to say, that jewelry is all about nuance. You can never have enough product images on your webpage, so capture from every angle. The more angles and images you create to promote your product, the better- but remember to stay consistent. Show every nook and cranny of the fashion accessory because customers wish to examine the product thoroughly before purchasing it.
7. Inaccurate White Balance
An erroneous white balance can result in weak or wrong image color. For instance, a blue image may appear gold due to the wrong white balance. Red needs to look red and white needs to look whit, even the slightest change in colors can ruin your photo studio's photoshoot. Remember to select white balance mode in-camera settings manually or on auto and capture colors as close to how they appear in real life.
8. Focus is The Game
In order to garner your customers' attention, your jewelry images need to be as sharp and crisp as possible. Soft focus can add artistic value, but in jewelry photography, it backfires because the human eye values sharpness above all. Keep your subjects in focus by shooting with lower aperture number f/11 to f/18 depending upon the product size. ISO to be kept as low as possible, as higher ISO leads to noisy and grainy product images.
9. Reflections
You want your customers to be gazing at your jewelry while not making an attempt to make sense if that's the photographer's reflection or a flaw within a stone. If your lighting isn't right you will get reflections on your products. Shooting with shiny subjects is extremely difficult due to their reflective nature. Reflections, specifically when displayed on multiple facets, are tiresome and time-consuming to remove in Photoshop, even for the most experienced photo retouchers and image editors. Use studio lights with diffusers and umbrellas to reduce reflections and zoom in to closely examine the product to ensure that you haven't captured any reflections.
Considering these basic yet significant pointers in jewelry product photography will most certainly help boost your website's appearance, hence, positively impacting your product sales. Following the above tips and with enough practice, I am sure you will be able to capture high-quality jewelry photographs.
EIE's Creative Edge
If you still think the images you captured require further augmentation and processing you can always contact EIE for image editing services. Our company offers consistent and high-quality jewelry images with on-time delivery. Irrespective of the complexity of your jewelry items we fabricate each image to do justice to its uniqueness. Get in touch with us today, to avail our professional jewelry retouching services.