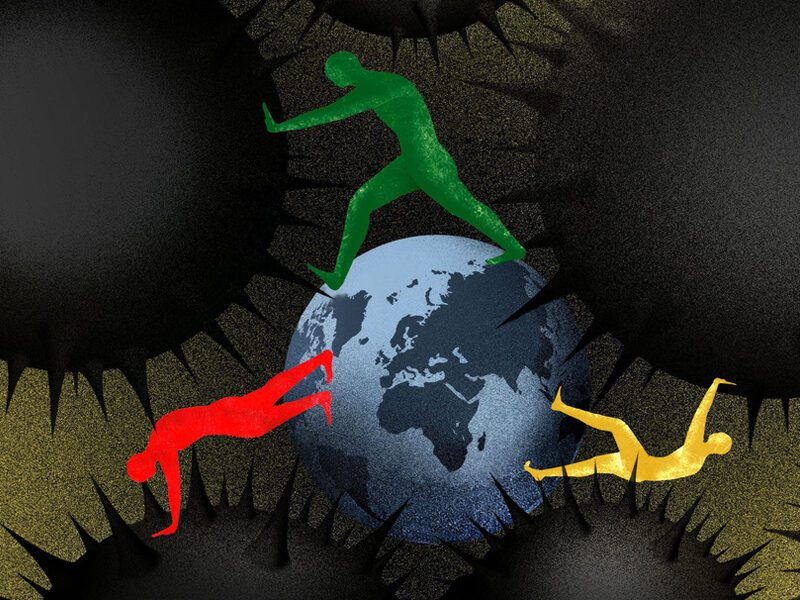 Women's apparel is the dominant and largest section of the global women's wear including footwear and bags market and an array of other women products. The women's apparel market contributes more than three-fourth of the global women's wear market. With evolving fashion styles and changing lifestyles, clothing has become a desire/want more than just a basic need. With the launch of more trendy clothes accompanied with distinct fabrics, patterns, and styles the global market is booming. With the emergence of easy to access fashion items from any e-commerce store selling worldwide, the online retail fashion business has seen significant growth both locally and internationally. Also, this market is highly intricate, thus it becomes crucial for online fashion businesses to keep pace with the latest fashion trades and update their listing.
The largest markets of consumerism for women's apparel are Brazil, China, Italy, Japan, and the U.S. The experts estimated the online apparel market would make all the noise and grow at an average of 9.6 % year-over-year, but who knew the world would slide into the deep hole of the global pandemic.
Global Pandemic brought a Paradigm Shift in Consumer Behavior.
As Covid-19 pandemic reshapes our world, more consumers have begun shopping online in greater numbers and frequency. Post lockdown as the world is opening up, so is the economy to revive from the downfall. While the pandemic has changed our lives forever, according to survey half of the consumers express fear of catching COVID while in a store. 36% of consumers shop online weekly since the rise of COVID-19, up from 28% pre-pandemic, according to new data.
Many marketing experts initially predicted that e-commerce sales would increase rapidly as COVID-19 cases increased, leading to global restrictions on socializing and enforcing greater social distancing. In practice yes this happened according to the data- Digital Commerce 360 estimates that despite the pandemic, Amazon Prime Day 2020 sales hit $10.4 billion – up from $7.16 billion (+45.2%) over Prime Day 2019 and from $4.19 billion (+148.2%) over Prime Day 2018.
The pandemic has accelerated the shift away from physical stores to digital shopping Department stores; as a result, stores are witnessing a significant decline. It's a tailwind for online retailers, which generally haven't suffered the same downturn as competitors that still rely on stores for most of their sales. It's also likely to push those competitors to invest more in building up their digital operations. The report indicates that department stores are expected to decline by over 60% for the full year. Meanwhile, e-commerce is projected to grow by nearly 20% in 2020.
Covid19 crisis boosted fashion e-commerce usage
During Covid 19 crisis it has become clear that the future of shopping is based mainly on e-commerce. The abundance of online reviews in text and video format, ease of ordering, and the possibility of product return has increased the trust in online shopping during 2020. The future of fashion sales channels is Omnichannel, but we still need to see will the majority of the sales come from online or in-store purchases. Brands like Zalando, Hugo Boss, and Inditex have experienced a drastic increase in online shop revenue during the height of the Covid 19 crisis. Despite shoppers having to handle clothes to really know how they fit and fill, they've generally taken to buying clothes online more quickly than some other categories. According to research, it is found that e-commerce makes up about twice as much of fashion's sales as it does for retail overall. Now experts predict the pandemic and the behavioral changes it's causing will only accelerate shoppers buying more of their clothes digitally.
EIE never stopped working
With consumers shifting more towards online e-commerce stores it becomes moreover crucial to display elevated visual content that earns customer trust and confidence. And the only way to differentiate yourself is with top-notch quality content, content is basically how we live and breathe. To become a cutting-edge brand in the e-commerce industry apart from strategy building it's important to spend more time on building up and refining your imagery that is the base of any online store to grown and boost revenue. Enhance your visual content by outsourcing your images to the industry leaders i.e. E-commerce Image Editing. EIE never stopped working even in times of pandemic. EIE will help you grow far beyond what we can do ourselves. Of course, our services remained unaffected by events like COVID-19. We automated 50% of our operations and editors working efficiently from their homes. Yes during the lockdown period the amount of work declined, but as the economy opened up we were right there to swing high with our clients. Irrespective of the number of images the client wanted to process we were right there to meet all the requirements efficiently with no cost hype.