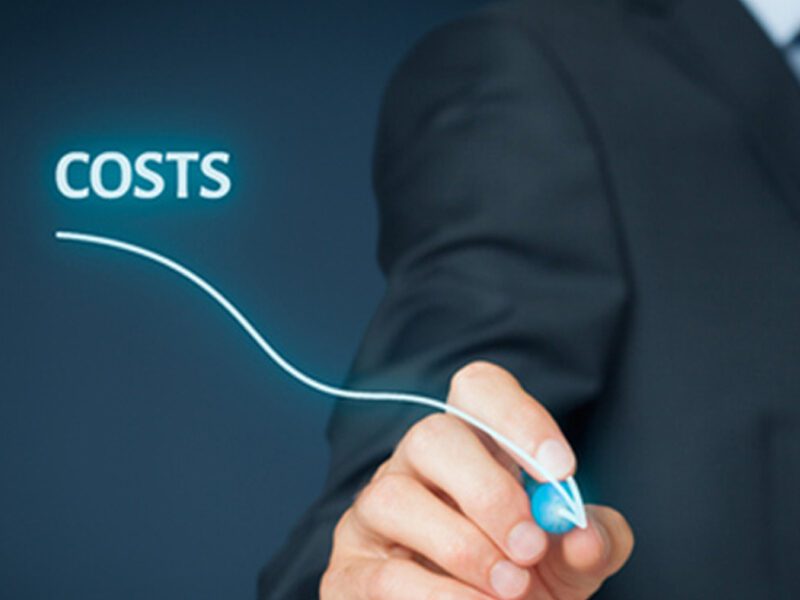 Product Photography is undoubtedly expensive- the cost of models, equipment, studio space, models, staff, etc. but retouching is economical and exists in a way to save money. The creative team of the photography department has to work under a constrained budget allotted and justify their expenditure incurred on shooting, which might be slashed by someone who doesn't intuitively grasp that a good product image is both time and cost consuming. Every minute you spend editing yourself is too much time loss that you are not spending growing your e-commerce retail business. And anything that takes too much time adds up the cost and holds you back from your goals, is deleterious to your success.
Retouching isn't all about fixing images; it's about showcasing a product or brand in its best positioning. Availing of high-end retouching services can be a game-changer for your current business and can get you to the next level without having spent an enormous amount of money.  Good product images are more than just aesthetically pleasing- they boost sales. Integrating product retouching into your workflow doesn't add cost rather drive costs down while booming the productivity of a photo studio. Are you still bewildered by how outsourcing is cost-savvy? I'll list a few reasons why you should avail an outsourcing service.
Reduce return rate by ameliorating veracity
In terms of e-commerce sales, 22% of online returns are due to a product looking different than the photos. There can be a lot of other potential reasons for a product to be returned. Product photography is integral, but not always done accurately. Post-production acts as an advantage for double-checking the accuracy of the product images to reduce return rates and boost revenue.  You can do awesome things that can save a lot of money:

Product Recoloring
A post-production service enables you to show your product in all colors. Time is money. Don't waste precious time shooting every single product or make a buyer guess at what a product will look like from a swatch. Outsourcing agencies offer an extremely efficient recoloring workflow, so your products will be online faster and more cost-efficient.  
Color correction
The extremely light studios often lead to capturing inconsistent images untrue to its original color. Color correction ensures that camera settings, lighting, or environmental factors don't throw off the color of your product.
Mannequins instead of Models
Models are expensive and mannequins are disturbing, ghost mannequin effect makes a garment appear as if an invisible model was wearing it. This gives garments a 3D look, portraying perfect shape, fit, and details.
Spot-on images every time
Oops! Did you just spot a mistake after the final production? Chill! There's no need to reshoot the product. Just apply updates in post-production services and the rest they'll handle.
Save overhead expenses
Leapfrog all technology constraints, in-house setup cost, and employee remuneration by outsourcing your product images, which saves up to 50% overhead expenses. There are often no permanent contracts with outsourcing agencies, which gives liberty to repudiate and set foot in conveniently according to your requirements which is definitely going to save you a lot of dollars.
Strengthen Branding
Your photography's quality is a direct reflection of your brand and your products. Flawed images reflect poorly on you. Your product image creates the customer's first impression of your brand and lasts after hitting the buy button. The benefits of a strong brand are the potential to increase sales, website, traffic, and effective e-commerce strategies. Retouching eliminates even the minutest mistake in an image that gives you a platform to differentiate yourself from others. Subtle changes can have a profound effect. Many renowned big brands have excelled in strengthening their brands by availing image outsourcing services that have 100% boosted their revenues and decreased the return rate.
Expedite photography workflow
While you are shooting without models your products are clipped with pins on a form board or footwear photographed with a stand-in it. You might be shooting with flats, pin-ups, or on the body, styling is crucial but time consuming for the photography workflow. To overcome the hurdle retouching services can speed up things for you, enabling the stylist on a shoot to be more creative. Pins and other props can be easily removed in post-production and your stylist on a shoot can work faster if they know there's no need to hide every single pin from the camera's eye. If your product is being worn by a model and there are visible imprints from undergarments or wrinkles on the apparel, you can easily retouch them away instead of restyling. There are also styles of photography that are only possible via retouching, like the ghost mannequin effect. Unexpected creases, pins, holders, or any other props liberate a stylist to be more creative and enhance the photography workflow which saves a lot of time.
Facile navigation through optimized Imagery & mobile friendly
There are some basic image editing processes that we usually don't think are of significance but are a major part of the post-production process that can make a whole lot of difference for your brand. Edits like cropping, alignment, eliminating fly-away hair, background removal, and compression are absolutely essential to your website's usability. Compressing images and using progressive jpegs will improve your website's loading speed.
Compression and alignment are also important to provide customers an easy and intriguing shopping experience on mobile apps too. And mobile currently accounts for half of all global web pages served. Isn't that crazy? You can miss out on some serious website traffic and online sales if your site is not mobile-friendly. If a customer has to wait until they get home to buy your product, there is a chance they will completely forget about you.
The above-mentioned things comprise some fundamental parts of the post-production process- but retouching is more than that. Retouching is not just a corrective and image editing can be much more than background removal, cropping, and alignment. When creative teams won't have to think of what's being captured in the camera as the final image, the fetters are off. It gives them the liberty to experiment with things, create, and master skills.
A retouching service is an uncomplicated way to get your product imagery retouched
There goes a saying try it and then trust it. Many brands have become the epitome of the e-commerce industry and have experienced a significant difference in their brand value and identity after availing of professional retouching services.
You don't have to build a massive in-house team to execute the post-production process. E-commerce Image Editing exists to cater to retouching services like we have been doing for 300 brands. EIE is an online retouching platform that guides you through custom specifications and provides an easy interface system to connect with us via various digital platforms. Offering 24×7 services mean faster turnaround time; your optimized imagery gets listed faster on the web. Our service comes in many flavors. But as I said try it and then trust it.
So try it for Free today and see for yourself how much difference a professional post-production service like ours can make to your business and boost your revenue.