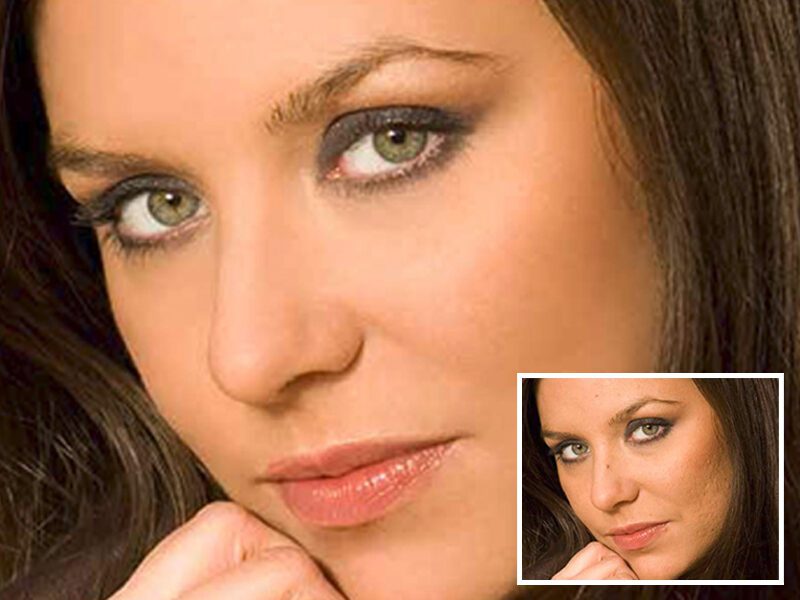 As ecommerce image editors and photoshop retouchers, the most complicated post-production process and technique that I have come across is, Beauty Skin Retouching. It is crucial to every e-commerce store that uses fashion on-figure models to get their ecommerce photos retouched in Photoshop to present products to online buyers and would encourage them to make a purchase.
Skin Retouching in Photoshop is very complex, so editing and retouching fashion models is a complex process too. Although Skin and Beauty Retouching is difficult to perform, one cannot avoid it as displaying clothing or fashion accessories using models, enables the ecommerce website to look more credible and increases sales by allowing customers to envision themselves wearing the clothes. For displaying high-end and quality images every e-commerce retailer indulges in the process of ecommerce image editing services for their online visual content.
Since it is so easy to go overboard with skin retouching, there are a few key points that I keep in mind while working on images with models and am willing to share with you!
The First Step is to Remove Blemishes on Skin
This may appear to be a little abstract, yet the more you do it, the simpler it will be to see and comprehend what should be eliminated. The whole idea of skin retouching is to let the fashion models look all-natural by understanding what is there all the time or sometimes.
For instance, I would leave freckles, pigmentations or moles since they are natural. I would only eliminate any wounds, cuts, and dry skin patches as they are not normally there constantly. Isolating the impermanent from the perpetual will help.
Best Tools to Use to Eliminate Blemishes on Skin:
Healing Brush – to remove unwanted blemishes, bumps, bruises, cuts, wrinkles on fabrics, hair, etc.
Dodge & Burn– to remove blotchiness in the skin for evenness overall.
The Second Step is Balancing The Skin Tones
Normally skin tones don't match throughout the body. In most cases, our face is lighter than our arms, or our hands and legs are darker than our upper body. To make your models put their best selves forward, it is critical to coordinate all aspects of their body to the correct skin tone constantly and keep it consistent.
Best tool to use:
Curves– to adjust the brightness and darkness of the skin selected.
Hue & Saturation– to adjust the color hue of the skin selected.
The Third Step is to let the Clothing Appear as the Model Perfectly Fits in it.
The fit should be observed cautiously during ecommerce photography, but sometimes the model's movement generates an unflattering fit making the Photoshop retouchers job a tad difficult. I take a look at how the clothing fits on the model by taking a gander at its actual shape compared to its ideal shape, this helps me eliminate unwanted wrinkles and erase any asymmetry.
The Best Tool we use in Photoshop Retouching to perfect on-figure clothing:
Liquify tool helps shape the clothing in a symmetrical order and makes it look presentable for online buyers.
Keeping these basic tips in mind will definitely help you improve your image editing skills and ecommerce product imagery.
Following are some Definite Do's and Don'ts that you should keep in mind while skin retouching that are absolutely crucial to fabricate natural images. to ensure you can achieve your photo editing and photoshop retouching best!
Some definite steps while Retouching Skin on models:
Do explore the life systems of the skin; a little information on how skin functions can go far in demonstrating what outcome will look the most natural yet presentable while skin retouching in an image.
To sort out any over-saturation and correct any reds use a hue adjustment layer.
In order to remove blemishes that you select, utilize the magic of the spot healing brush tool. The tool targets the exact areas that you wish to adjust or remove without affecting the rest of the product image.
The key to natural skin retouching is to try making the skin tone look as even as possible to create consistent ecommerce images.
One of the small yet significant tips I will share is, open the same image in two windows so that you can ensure that your finished product image is of the best quality.
Don'ts while Skin Retouching on models:
Do not to obscure the skin in a photo. This is a typical abuse of the element and while it will eliminate the brutality of certain blemishes, it will likewise make the skin look absolutely unnatural.
Don't use unnatural highlights. When working with lighting on the skin, you need to ensure that it looks like it has normally fallen on the face, so you don't wind up with lopsided or unnatural looking patches of light on the model's face.
Try not to eliminate any perpetual marks on the skin, for instance, if the subject has a birthmark, this isn't something that should be taken out as it is a lasting piece of the model's skin.
'Less is more' goes the famous saying which is absolutely correct too and is precisely applicable to skin retouching in Photoshop. So, don't go over the top and do what is absolutely essential for the best results for on-figure models.
Following these simple tips and tricks will make your skin retouching easier, but if you still need help learning to master the art of skin retouching you can always enlist the help of some beauty retouching services and simply hand over your ecommerce images and leave the rest to the perfectionists.
Roll With EIE Photoshop Retouching
For procuring natural, authentic and appealing images outsource your images to EIE. With more than two decades of e-commerce experience we possess the most diligent and determined ecommerce image retouchers and photoshop editors who are equipped with robust technology to deliver images that speak for themselves.
Our digital illustrators perform high-quality and authentic skin retouching services. Over the years we have helped top brands, photographers, and online retailers to elevate their visual content. If you are looking for skin retouching or other image editing services we offer an array of them.
What are you waiting for? Contact us today !