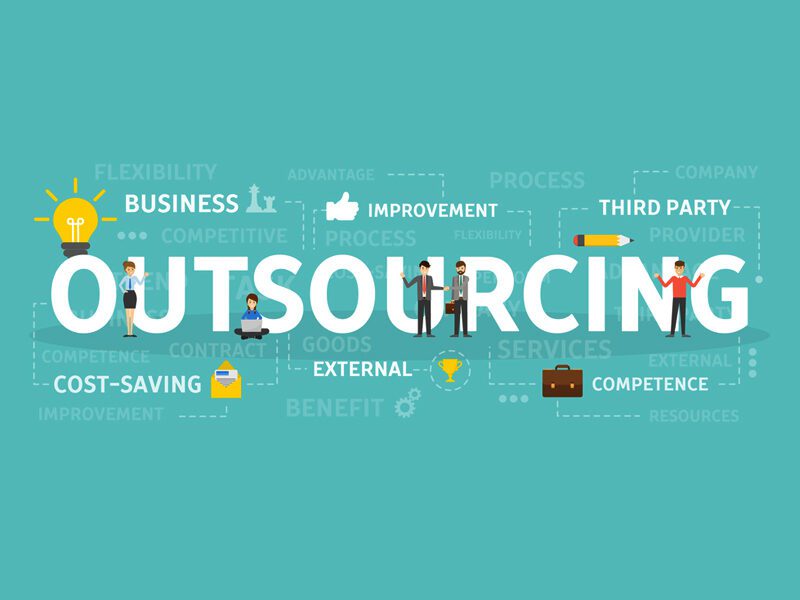 Outsourcing as a part of your business is a method of delegating different business operations to a third party. While running an e-commerce business you got to wear many hats: content creator, social media crackerjack, email expert, managing employees, escalating sales guru, etc. Now, let's be honest it's too much to do and we can't do it all- even if we try. For efficient e-commerce growth that propels enormous sales growth, online retailers choose to outsource their images to third-party experts. Because admit it setting up an in-house post-production team is a cumbersome task and can cost you an arm and leg. For an efficacious workflow letting go of certain tasks is important. It frees up your valuable time and allows you to focus on building up your retail business.
Whether your business is on e-commerce platforms such as Shopify or you have hosted your marketplace of sites like Amazon, bewitching and high-quality visual content can get you the required attention and can lure in jillion customers. Hence, Image Optimization becomes crucial for any online business to sustain, grow, and exceed and help them to stay ahead of their competitors. To raise the bar to augment the quality of your imagery you are using online, it is advisable and best to get premium E-commerce Image Editing Services. For such needs, you can offshore your visual content to us at EIE. Before going on us how we have helped top brands and online retailers to succeed in their business growth, I will tell you how outsourcing can help you be more efficient by listing some of the benefits below:
Curtails time and save costs
Setting up an in-house team is an expensive and time-consuming process, especially for short projects or seasonal work, and temporary employees rarely produce the high-quality work you need. Outsourcing will also help you leapfrog from technology constraints and overhead expenses incurred on in-house visual content creation.
While you focus on other parameters of your business, an image editing service will polish your images in a flash, which helps you retain the time, required to channelize in salient objectives.  Thus outsourcing can be the perfect solution- filling any holes while reducing additional overhead expenses.
Escape the seasonal Swings
If you outsource you don't have to worry about seasonal swings which are common in product photography, there is a huge imbalance in photoproduction month to month or week to week. This makes staffing the accurate number of employees in-house a challenging task; they'll be either idle or overloaded with work. To rescue seasonal swings outsourcing your imagery to image editing services enables you to scale up your work within a short period of time, saving an enormous amount of money incurred on in-house setup. Additionally, when pricing is coordinated with bulk images, you only pay for image editing when you actually need it.
Eliminate bottlenecks
Outsourcing image editing can eliminate bottlenecks that delay e-commerce sales. The nature of offshoring BPO gives access to global talent and images being edited around the clock, which means if you choose to outsource image editing work they won't stop until they are done. A renowned and well-equipped photo editing service offers overnight delivery of images, which is faster than an in-house team could ever complete.  
To get to the market faster
A delay of weeks or even months between a photoshoot and uploading edited pictures to your website has a significant cost in lost sales and importance. Bringing out new products ahead of the competitors is critical for e-commerce online retailers in a rapidly changing market.
Managed risk
Employee turnover is painful. When someone quits, all that money you spent on hiring and training goes out of the door, causing costly problems. Outsourcing builds a level of consistency in your business. Your operations would continue smoothly without interruption of risk, irrespective of your employees leaving the company. By outsourcing image editing services you get consistently beautiful images edited as per your requirements and within a short span of time.
There are countless benefits that your online business gets by availing image editing services and hereby I can go on and on. Though, I have listed some of the most significant key benefits. Before going further I would also like to shed some light on how image editing service becomes important for retailers who have their businesses on e-commerce platforms such as Shopify or marketplace sites like Amazon. There are certain strict guidelines for image listing that retailers have to adhere to. We'll briefly discuss it.
Marketplace Platforms
E-commerce marketplace platforms like Amazon, eBay, and Google shopping have a particular set of product image guidelines necessary to be followed by online retailers to maintain a persistent, clean look and to enhance customer's online shopping experience. For example Borders, text, logo, watermarks, and mannequins are not acceptable. The minimum amazon image dimension for images longest side is 500 pixels maximum is 1000 pixels. In every photograph, at least 85% of the frame should be occupied with the product itself and the background should be pure white. Any retailer not adhering to the guidelines may see their product listings and even their seller account suspended until they adhere to it.
Above all what is more complicating is, different platforms have slightly different image guidelines when compared and from time to time keep changing too. This makes it even harder to stay updated about new changes being made to image guidelines.
When you outsource your images to an image editing service they are already well aware of guidelines and about the changes, they deliver fully optimized and accurately edited images compliant to the guidelines. You don't have to worry at all. Here at EIE, we help you to get your images right and perfect to sell on these marketplaces.
Selling on Shopify
If your business is listed on Shopify, you tend to understand the importance of product imagery to your listings. The imagery becomes your biggest tool to create a brand's identity and turn prospects into customers. Similar to Amazon, if your business is on an e-commerce platform such as Shopify you have to adhere to several guidelines. For example, Shopify only supports JPEG, PNG, and GIF formats. When looking at Shopify images, you need to consider pixel size, which will determine the dimensions of your images. Make sure your images are attractive on mobile, medium desktops, and wide screen desktops.
With a lot already going around your business, we at EIE are here to eliminate all the hurdles hindering your business growth. At EIE you collaborate with the market leaders of post-production services that deliver your bulk images complaint to Shopify guidelines and make them a perfect fit to boost sales. Website optimization and image quality are both keys to creating a smooth user experience and will improve the visibility of your store. For your high-quality images, EIE possesses high-end technology and highly skilled editors.
If you are struggling to edit your images to meet the guidelines or unable to cope up with changing image guidelines, you can always entrust your images to our experts at EIE. They'll for sure help you to meet the requirements in record time.
Roll With EIE
The images have to convey exactly what the product is all about. You know those days of listing clumsy and unedited images or having just one image for products are long gone and over. With 15 years of e-commerce experience working with top brands and delivering millions of images, we bring the best of post-production services. EIE is a company based offshore which can give you dual benefits of offshoring and outsourcing and some of them I am listing below:
We specialize in high volume, complex image editing
The editors at EIE are fanatical about editing your images with high-end quality and sheer perfectionism who become a seamless extension of your team.
Fully licensed software combined with the first-class infrastructure enables authenticity and productivity respectively.
Offshoring gives you a time-zone advantage. We at EIE work 24×7, which means we ensure the fastest turnaround time possible.
At EIE you are not bound to permanent contracts which give liberty to repudiate and set foot inconveniently. But once you choose us, you'll never leave us!
From clipping path services to 360-degree spin images you get to avail all high-end imagery development services.
My fingers fell short while counting the benefits you get by partnering with EIE and I have mentioned some of the above. Our clients share their bulk images with us via various platforms like CRM, Dropbox, Digital asset management system, e-mail, and Skype calls. And that's it. Just like that, you get your elevated beautiful images complying with various platforms leading to increased conversion rate and establish your brand's identity. So that online customers just don't shop but splurge on your products.