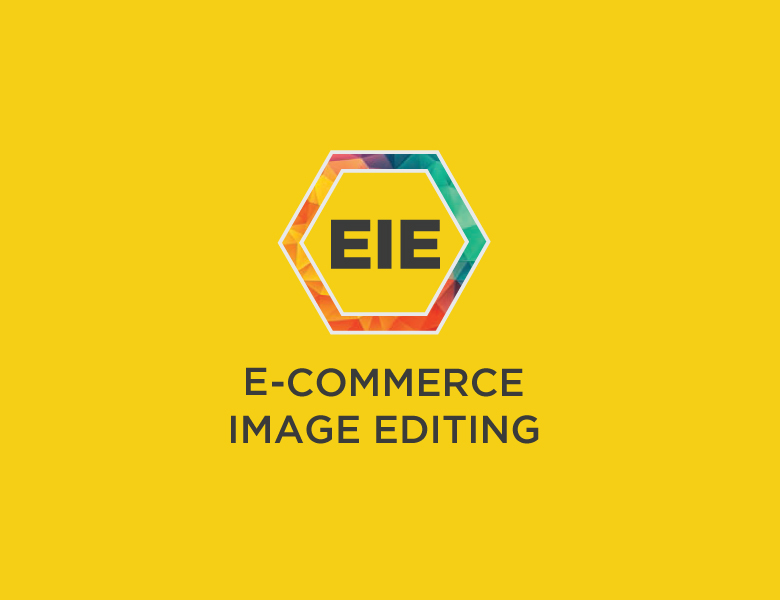 Ecommerce
Ecommerce image editing services outsourcing benefits
At EIE our goal is to help our clients and members get more leads, sales opportunities and customers. One of the main vehicles we use for that is image optimisation and 360 Spin Imagery.
That's because advances in technology and ecommerce along with the growth of social media have changed how quickly customers can get in front of their prospects and vice versa. There is an increasing number of creative ways to reach existing customers, potential prospects, and even other businesses. And a host of sophisticated techniques to measure the results.
Additionally, with the growing competition in online business, it is crucial for you to be able to stand out from the crowd. And one way to do that is to optimise and streamline your creative processes with the help of post-production service providers such as Ecommerce Image Editing (EIE).
Customers have a lot of options online (Like, A Lot)
When it comes to online destinations, customers have nearly limitless options. It is human instinct to incline towards visuals first. Shoppers might be able to buy the same, or similar, product on a multitude of different sites. Images listed on ecommerce stores should influence prospect emotions and KEEP that connection – throughout the entire shopping experience.
Almost all photographs are captured in similar aesthetics or in the plain environment but a well edited and retouched image can make all the difference. Edited images look unique because of zero flaws and quality, creating special customer experiences making them more likely to have a sense of urgency to make a purchase like "This is kinda cute….OMG I need to have this NOW". That's how prospects convert into customers by looking at the top-notch quality imagery leading to increased conversion rates. Collaborating with Ecommerce Image Editing will help you do just that!
Benefits of choosing EIE For Your Post-Production Processing
At EIE, we help online retailers, e-commerce photography studios and editorial photographers effortlessly retouch product images for e-commerce to boost their online sales and reduce returns. By collaborating with the professionals you get amazing benefits and results.
1.
Lower per image pricing
One of the main benefits of ElE is the very low per image pricing, even for quite advanced editing tasks. Services starting $2 per image for bulk orders.
2. Next morning delivery as standard
The standard turnaround time on Professional is the next morning. To be said more specifically our enviable teams are able to create vibrant visuals in a span of just 24 hours. Offering 24×7 services means faster turnaround time; your optimized imagery gets listed faster on the web and increases conversions.
3. Guaranteed daily capacity: 200-300 images
As a Professional subscriber, you have a guaranteed capacity of 200-300 images per day. This means that we reserve this capacity for you in our production system and guarantee next morning delivery.
4. Access to the best practice retouching packages
We've acquired a great deal of experience over the two decades, we've been working with some of the top brands. We have a very good feel for the most common retouching tasks and best practice followed widely inside the e-commerce industry.
We've streamlined this knowledge into a range of best practices , classified packages according to different retouching needs, available to our clients at prices that are unmatched in the industry.
5. Color matching
Product images with inaccurate colors damage customer trust and increase returns. Getting colors under control can have a huge impact on your business. EIE is equipped to handle any source image that is sent to us by clients. Our team of experts have a very good grasp and understanding of The Pantone Matching System (PMS) that assists them in color matching and identification. If in a rare case there is a color that cannot be extracted from the source. We swap the color to the closest shade available in a trial image and communicate with the client regarding the same.
Now that you know the benefits of working with professionals like EIE you are all set to save $$$$ and with all that money maybe you can buy a new pool table for your office (just suggesting) or spend it on your other creative operations. Oops! while counting all the benefits of EIE did I tell you about the array of services EIE has been providing over the years? No worries, I shall take you through our services one by one.
Array of Retouching Services
At EIE, we help brands and retailers effortlessly retouch product images for e-commerce to boost their online sales and reduce returns. The result is a retouching service offering unprecedented speed, consistency, and scalability.
1. Background Removal
EIE pioneered the Background Removal Services more than 15 years ago. Editors clip images from backgrounds with utmost precision and manifest their top-grade clipping path and background removal services with high-quality output. EIE has developed the fastest, highest-quality, cutting-edge background removal service. Get started today https://www.eie4retailers.com/clipping-paths.html to learn why thousands of customers and some of the top brands across the globe are trusting EIE with millions of ecommerce images.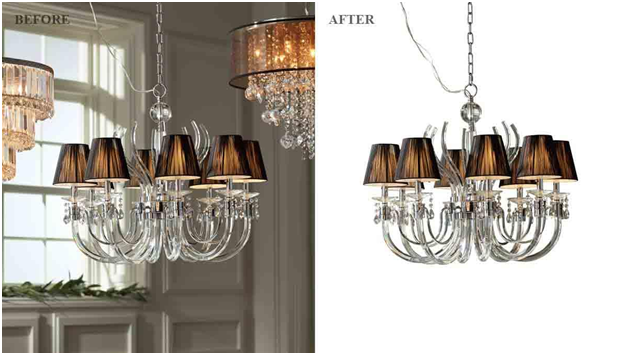 2. Ghost Mannequin
EIE provides seamless Invisible Mannequin Imagery for high-volume photo studios. The Ghost mannequin technique can give your product photos a high-level fashionable feel. A few articles of clothing simply don't have a similar allure when they are laid flat – using a ghost mannequin gives life to the garment making it appear as a 3D image . EIE offers unbelievable pricing and speed on delivery of high-volume orders of ghost-mannequin imagery. Sounds Unrealistic? Ask our Customer Support team today https://www.eie4retailers.com/contact.html.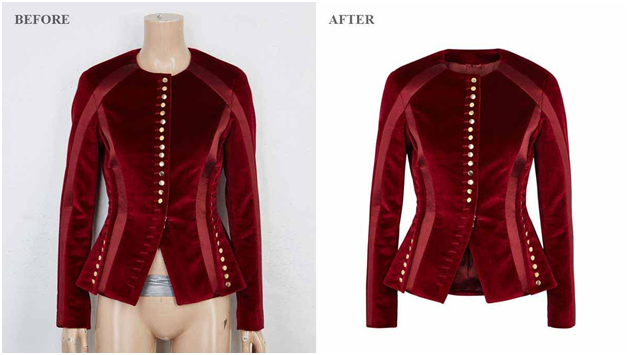 3. Color Correction
Despite how well your studio lighting is or how well the light metre worked for you, changes are required to be made for saturation, hue, contrast, brightness, etc., especially for specialty products and reflective products. EIE provides high-quality color correction services to suit your project's vibe and enhance your brand's visual identity with consistently colored images. We can always help you customize your needs, start a free trial https://www.eie4retailers.com/landing-page/ today.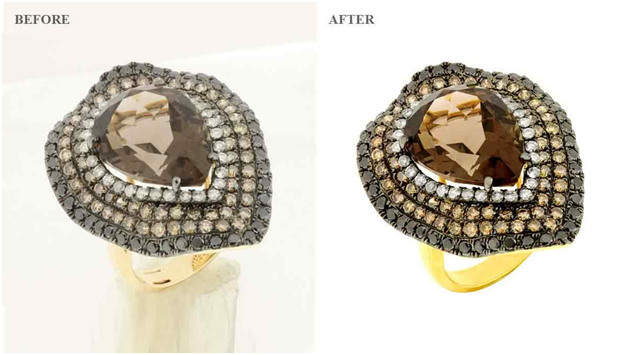 4. Model & Skin Retouching
The trends in the modeling industry continue to change, and EIE provides all levels of retouching for whatever style aligns with your brand. High-end Fashion Retouching services don't need pure perfection, but a naturally retouched image to make the models and their clothing look appealing. We make the photos look real by eliminating subtle flaws and imperfections. When you subscribe with EIE, we keep your specifications in our system and minds, so the editors EIE can ensure your images consistently meet your brand standards. Learn more on our Pricing Page https://www.eie4retailers.com/photo-retouching-deals.html.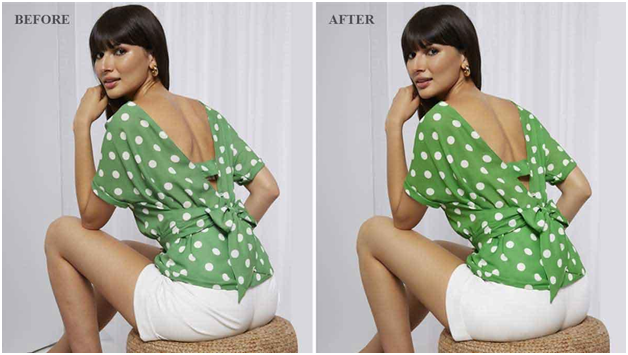 5. Jewelry Retouching
Jewelry is a competitive high-value item that requires perfect imagery for ecommerce sales. We understand your needs and offer premium services, custom prices, and unbeatable quality to match your needs.Jewelry image editing is notoriously tedious and requires careful attention to detail, and EIE has eye for even the minutest of details, thus providing effortless services to our customers.Get started now with a demo https://www.eie4retailers.com/landing-page/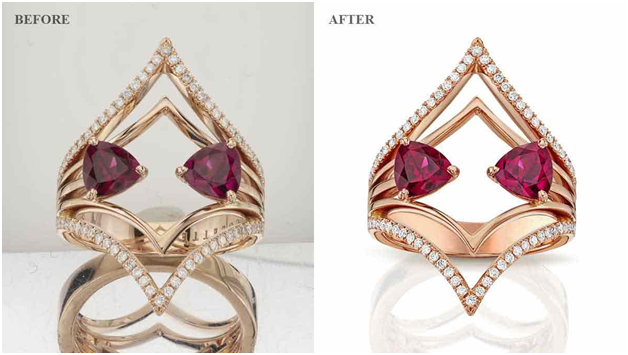 6. Garment & Apparel Retouching
To remain cutthroat in the developing ecommerce industry, your apparel needs advanced techniques to bring them to life. You may use pins, tape, or fish strings in the studio which has to be edited out from the frame , and each picture needs a bunch of creative-minded eyes to audit for bundling wrinkles, symmetry alignment, dust and general correcting. Allow our editors to deal with the dreary work, so your creatives can focus on marketing, styling, and getting your products live. EIE works with thousands of top brands and there's a reason they never left our side. Get a demo today!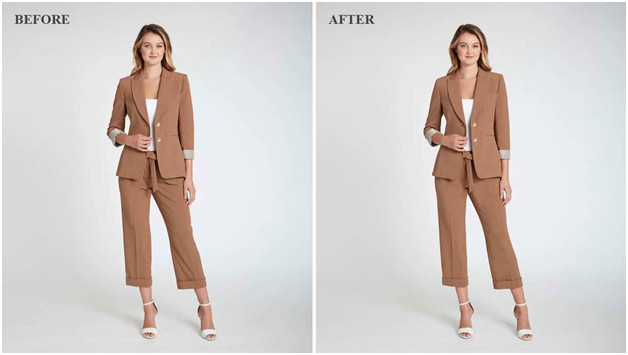 7. Product Recoloring
Are you ready to take your studio workflows to the next level? EIE can get you there with our advanced color changing service, not only providing your ecommerce site with an advanced feel but also saving your studio thousands of hours in cost and logistics. We offer an extremely efficient recoloring workflow, so your products will be online faster and more cost-efficient. Get a demo and learn how to integrate color changing into your studio workflow https://www.eie4retailers.com/sign-in.php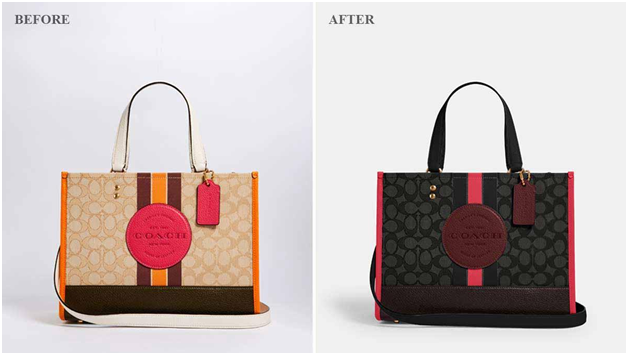 8. Product 3D Spin
How about taking a spin of a product? Yes, you heard me right, 360 degree spin images offer a full rotational view of the product. Wouldn't you like to virtually feel, rotate or scan a product online in a zoomed view? That sounds exciting right! EIE can give your products the ability to rotate the product and zoom in on it to get a 'feel' for the textures, details and quality, increasing customer engagement significantly. Are you ready to take your ecommerce product imagery to the next level?
Co-create with the best/ Professionals
EIE is trusted by leading brands in every category and have retouched millions of product images and still counting. Our vision is to change the way product image editing costs people a leg and arm. Our pragmatic approach to global content empowers us to cater for consistency, efficiency, & efficacy and hi-quality visual content. We step into your shoes, make your goals as our goals and go the extra mile to offer not just good, but extraordinary images to you. Are you still fiddling with contemplating thoughts? It's time to chuck that thought away and simply start co-creating your next project with the professionals i.e. EIE. Shall we start discussing your next project? Trust me it's gonna be fun and extremely productive.