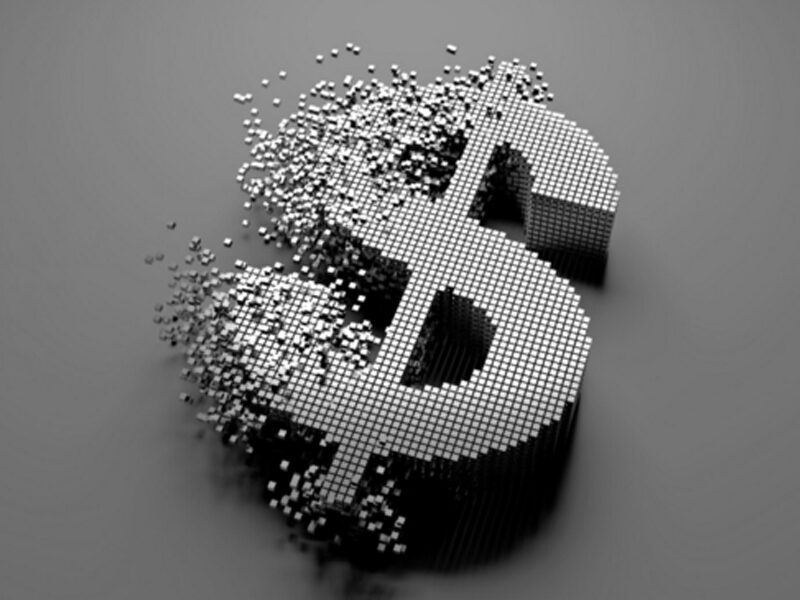 Ecommerce
How Technology is changing the ecommerce industry
We live in what is called visual economy, everything we see on Internet-its various platforms is flooded with colorful images. The world of e-commerce hasn't been immune to this trend they have built their business around compelling product imagery what can be seen, rather what can be said. High-end images listed on websites carry more weight than product descriptions or shipping information. Thus it means product images are vital for online businesses- after all, it's impossible to sell anything without visuals. As using pictures is a must thing, so everyone is using the same kind of shots over and over for their websites and now most visual content is stale and looks similar. To stand out you need to offer customers an innovative shopping experience which is new and enticing.In order to do so advances have been made in several technological areas to blur the lines between the virtual and physical world, ultimately increasing customer engagement with product visualization.
Images and e-commerce
The most common practice followed by most of the e-commerce platforms is displaying still 2D images of the product which doesn't offer a comprehensive view of product education and engagement. This traditional viewing of images causes lack of confidence and customers do not receive immediate slaking. To fill the void online retailers are investing their money in creating high-end content which is both visually compelling and addictively engaging.
3D Visualization and E-commerce
Out of the all the techniques deployed 3D modeling of products has proven to be the most effective way to earn customers engagement and boost conversions. 360 degree spin images enable the customers to inspect and explore the products freely allowing them to zoom in, zoom out, rotate and view it from all angles which gives them greater understanding of the characteristics, features and functions of the product. 3D gives an involving and highly personalized shopping experience producing a positive sensory experience. A 360 view has brought a lot of benefits to both retailers and customers. 3D product configurator enables online retailers to offer unlimited ways for their customers to customize and view products. Interactive 3D visual content has the potential to engage customers and increase conversions & decrease return rates because customers exactly get what they see. At EIE we meticulously tweak and stich together images to create a 360 degree spin image. We receive 32-72 shots of a product, our editors' stich them together from all the angles to obtain a rotational 3D view in adobe Photoshop, which takes up to 2-4 hours.
3D combined with Augmented reality                                                                 
Augmented reality is shaping the future of e-commerce. It gives the user a much better perspective of what they're buying as it allows them to see it from all possible angles and enables them to see the customized version of product in various colors and design offered by the retailer. There are plenty of e-commerce retailers already taking advantage of Augmented Reality to let customers virtually try their products without physically visiting a store, or waiting days for a sample to arrive in the post.Augmented Reality can be looked at as a form of Virtual Reality, where the real world is enhanced through virtual elements. It specifically refers to technology that superimposes a computer-generated image onto a user's view of the real world.
More Product Images
If you have budget constraints or lack technological advanced production system and want to follow the traditional way of listing product images, it is very crucial to list more number of the images with the ability to zoom in from all angles to boost customer confidence. The accessibility to interact with the products, help users manipulate the images (zoom in and out, rotate), and high graphical characteristics, moving colors of the presented products build a particular type of trust among the customers. Every image being listed on your web store has to be of top-notch quality irrespective of the quantity. Visuals convey a lot about your brand and also build one.
In conclusion
E-commerce industry usually stands in the front line to deal with dynamic changes in the market. Therefore online business must be agile and responsive to cater these needs in order to grow, prosper and survive the competitive market. By creating and catering innovative shopping experience like 360 product spin and AR your time to market also significantly increases as it enables brands to quickly make changes on product models so to match emerging customer demands as well.
With the variation in material, tone, texture, angles, more images and color of product brought on by 3D constructions, customers feel part of the experience and make better choices. The beauty of technology is it enables to demonstrate a product's worth by showing rather than telling and 360 degree spin images can be extra helpful in demoing complex products. Virtual reality technology is on the cutting-edge of the industry. If you are still thinking how you can build trust virtually in e-comm environment? Let me state some of the reasons for you:
It provides customers with high-quality images of your product from every angle.
The ability to zoom in, rotate and examine every detail of a product builds customers trust, as they get what they see.
For a brands growth provide customers with as many ways of virtually interacting with your products as possible.
The images convey a story of its own by making customers a part of the whole viewing experience. Thus,this storytelling approach to marketing has been proven to help increase conversion rates.        
Let's do this!
If you are interested to create your e-commerce store's listing as one of the most happening and intriguing places for online shoppers, you got to work with industry leaders i.e. EIE. Backed by decade of experience we have upgraded and adapted with ever changing technology with our team of highly skilled editors and up to date tools. With us you create your brands story with high- quality visual content in a cost-effective way.