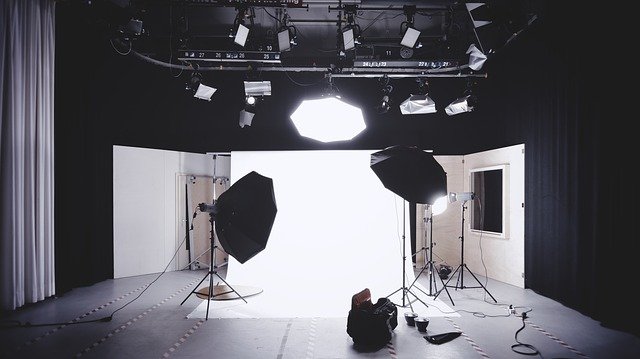 5 TED Talks about Photography by Industry Specialists that will Intrigue and Inspire your Inner Entrepreneur.
INTRODUCTION:
Every now and then, we all need a little push, a bit of inspiration if you will, to motivate us and validate, if not our choices then the thought that we are on the right path.
Even though the grass may look greener on the other side, the path we have chosen will bear fruit in time.
So here we have compiled a list of TED talks by some of the most renowned names in the photography industry to intrigue and inspire your inner entrepreneur and push you to achieve new heights.
Impossible Photography by Erik Johansson
Erik Johansson demonstrates his unique approach to photography and shows us how he creates images that are beyond human imagination.
He curates art and tells stories through his camera, showing us that we can capture more than just memories; we can create moments.
In this scintillating how-to, this wizard of a photographer narrates in detail how he conceptualizes the images and outlines the photoshop principles he uses to bring these astounding scenes to life, while ensuring their visual plausibility.
If you have a knack for photography and believe you have something to say and feelings to express or scenes to depict through your visuals, you should definitely listen to this self-made and self-taught photographer.
Tactile Photographs That Display Worlds Of Light Shadow & Mood by Truls Nord
Printed on special paper that is sensitive to heat, tactile photographs are portraits that are made with contours and groves that have been raised, to enable people with visual impairments to experience details of portraits by being able to touch them and get a general idea of features.
In this talk Truls Nord, the founder of FLUST (an organisation that promotes civic engagement, artistic diversity and accessibility through synergistic projects) outlines a printing technique he established to help the visually impaired experience the beauty of photography.
Photographs for many are a source of stories, a mere glimpse into the life of another, and blessed are those who can experience stunning visuals.
For those who can't, due to sight impairment or other limitations there is Tactile Photography.
Becci Manson – Retouching Lives Through Photography
Photo restoration is a new practice that has come up in the recent past. It's basically restoring images to their original version through various photoshop tools like the stamp tool and healing brush, adjusting the brightness and contrast, to salvage memories.
Becci Manson is a photo retoucher, she founded All Hands in the wake of the Japanese earthquakes of 2011; to restore photos for victims of natural disasters.
She recruited local volunteers as well as a group of global colleagues to help clean up and fix images that had been submitted to the various evacuation centres.
A lot of us have photographs that we have tried to save over decades but due to the wreckage and passage of time, these images have lost some of their charm and their vibrancy.
For survivors of natural disasters, the restored photos are precious reminders of their lives before these calamities.
The Passing Of Time Caught In A Single Photo
Stephen Wilkes, known for his extraordinary photography and photo-editing skills; crafts mesmerizing compositions of landscape as they transform from day to night.
His images are a spectacle as they portray, present and explore the space-time continuum in a 2D photograph.
His most renowned works are image transitions of the life-giving watering hole in the centre, the heart of the river – Serengeti, El Capitan in Yosemite National Park and the Tournelle Bridge in Paris.
He achieves these masterpieces through blending and stitching upto 100 still images into a seamless photograph that captures the progress from day to night.
If fantasy photography is what you desire to capture and be captivated by then definitely listen to him.
The Silent Drama Of Photography
Sebastião Salgado's name is perhaps the most sought after when it comes to photojournalism. He has devoted years upon years of his life to chronicling and capturing the stories of evolution of particular places and the daily lives of people, the world is yet to reach.
His focus and attention to detail have put him in harm's way more often than not. Moreover, his personal attachment to his subjects and the bond he forms with them (given his projects span years) lead to the breathtaking and awe inspiring results he achieves.
If your passion lies in photographing stories of peoples and places then you must take out a few minutes of your day and listen to Sebastião Salgado's talk about his recent project; Genesis, which refers to as – "my love letter to the planet."
CONCLUSION
We all need motivation and inspiration from time to time and what better way to get it than listening to the industry leaders and world-renowned photographers. We hope this article tickled your fancy and inspired you to do better.